As the weather gets colder and days shorter we tend to eat more "comfort food". There's nothing wrong with some extra pounds over the winter months, but the more you gain, the more you have to lose for that perfect summer body. In addition it is easier to get a cold or a flu when your body is in stress and doesn't get enough nutrients. To avoid extra pounds and viruses we have written down 6 food suggestions for winter.
1. Start your day with a porridge
Breakfast is the most important meal of the day and it should be nutritious. Porridge helps to get more energy from slow-release carbohydrates, so your stomach will stay full for a longer time and blood sugar won't rise so fast. In addition porridge is a good source of magnesium, iron, zinc, copper, niacin, B1 and B6 vitamins. If you want your stomach to stay full even longer then it should consist also protein and fats. It is good to make porridge with milk and to add some nuts and seeds to it, therefore both protein and fats quantity will be higher. Bananas, berries, cinnamon and superfood mixes can be used to make porridge sweeter.
2. Eat fruits and vegetables full of vitamin C
Add sweet potatoes, tomatoes, red pepper and citrus fruits to your meals as they contain vitamin C, which plays an important role in the immune system and energy levels, especially important if you regularly exercise.
3. Look for sources of zinc, like spinach
During the winter months, we can come into contact with viruses that can cause colds or flu. So, it's important that our immune system functions normally and zinc contributes to this. Foods such as oysters, spinach and legumes are good sources of zinc.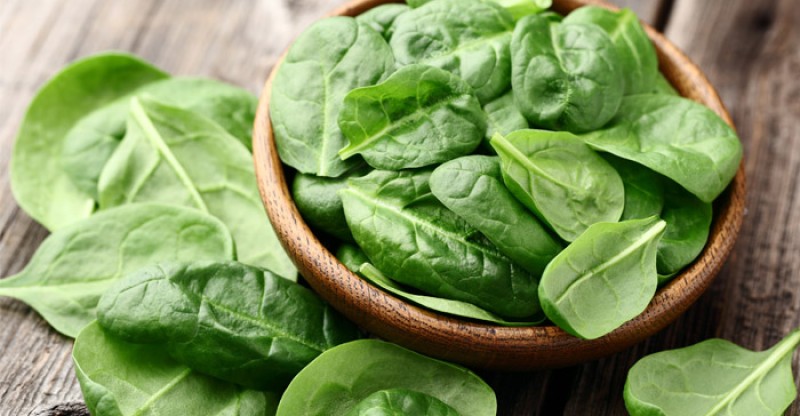 4.  Eat more iron-rich foods or take a supplement
Red meats, lentils and green leafy vegetables are good sources of iron, which supports a healthy immune system. If you're not getting all your iron requirements from food sources alone consider taking a natural iron food supplement. Iron is a very important mineral, that helps to reduce fatigue and tiredness and helps to maintain normal contribution of red blood cells and hemoglobin. For these reasons it is especially important for women and athletes.

5. Up your intake of fish, eggs and cheese 
Fish such as salmon and cod, as well as milk, eggs and cheese, are a great source of vitamin B12. Vitamin B12 contributes to the normal functioning of the immune system and also contributes to a reduction in tiredness and fatigue.

6. Swap sugary foods for healthier alternatives
Sometimes the winter months can make us reach for sugar-laden 'comfort foods' that can be bad for both our waistline and our energy levels. Good alternative for regular sugar loaded hot cacao is hot raw cacao.  Warm up regular or vegetal milk and add 1-2 tbs of raw cacao and 1-2 ts of honey.  Tastes even better than the regular cacao.
Healthy eating, positive attitude, regular exercising and enough sleep are really important for the immune system. Don't forget your bodies' needs  in the winter and it will be grateful to you!